Welcome to Singing Mimi Music Studios
07.28.2008
About Mimi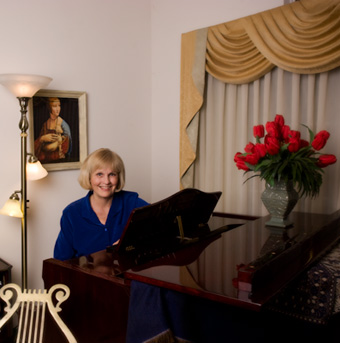 I have been teaching voice for over twenty years. I have a valid teaching credential issued by the State of California authorizing me to teach music in the public schools. I have studied music privately and at UC Irvine, CSU Long Beach, Duquesne University, Dalcroze School, Palomar College, Chapman University, and Mills College.
I have performed as a session singer in several Hollywood recording studios, and for special event performances locally and in Santa Barbara, Los Angeles, Palm Springs,  New York, St. Paul MN, Germany and France.
Click here to see reviews about Mimi's work
21.05.2008


SingingMimi Student makes it to the finals of American Idol
My voice students have performed in community, college, high and middle school theatrical productions. They have competed and won vocal competitions, and have advanced significantly in American Idol competitions. Some students sing with bands in the North County.